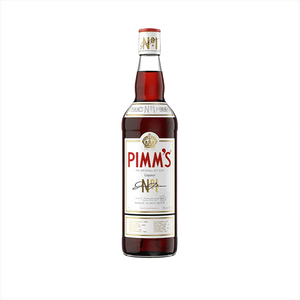 About Pimm's No 1 Cup
Experience the quintessential British summer with Pimm's No 1 Cup - a refreshing gin-based liqueur that has been enjoyed for over 200 years. Crafted with a secret blend of herbs and spices, this classic cocktail ingredient is a staple at garden parties, sporting events, and picnics.
Little Known Fact
Pimm's No 1 Cup was first introduced in the 1820s by James Pimm, a London oyster bar owner who wanted to create a refreshing drink that would complement the seafood dishes he served.
Tasting Notes
On the nose, Pimm's No 1 Cup delivers a fragrant bouquet of citrus, herbs, and spices. On the palate, it is crisp and clean with a delicate sweetness and a subtle bitter finish. Best served chilled with lemonade, ginger ale, or sparkling wine, this versatile liqueur is perfect for creating refreshing summer cocktails.
Cocktail Recommendation
For a classic Pimm's Cup cocktail, mix Pimm's No 1 Cup with lemonade, fresh fruit, and mint leaves in a tall glass filled with ice. Top with a splash of soda water and enjoy on a sunny afternoon.
Recommended by Anders Erickson
"Called for in the classic Pimm's Cup. This stuff is a cocktail, in and of itself."
Production Notes
Pimm's No 1 Cup is made with a blend of gin and a secret recipe of herbs, fruits, and spices. The exact recipe is known only to a small group of people, and is kept under lock and key.
Pimm's No 1 Cup is the perfect addition to any summer gathering. With its refreshing taste and versatility, it's no wonder this gin-based liqueur has been a favorite for over two centuries. Order a bottle today and enjoy a taste of British tradition.