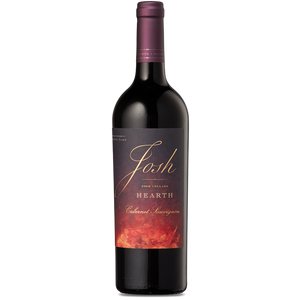 About
Hearth was created for at-home gatherings with family and close friends, and is meant to be sipped and savored during those magical moments where a true connection is kindled. 
With luscious flavors of dark fruits, this jammy, full-bodied red wine mirrors the warm, fulfilling feeling you have when you take the time to be present and connect with loved ones.
Flavor Notes
Notes of baked plums, black cherries, and blackberries are complemented by a luxurious, rich mouth feel and long finish to create a warm, satisfying experience.
Food Pairings
Pairs well with family gatherings, connecting with loved ones, and holiday meals