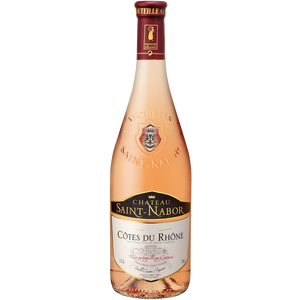 A delicious, bright and fresh rosé crafted from classic Southern Rhône varieties. 65% Grenache, 15% Syrah, 10% Carignan and 10% Cinsault
Suitable for vegans
TASTING NOTES
The color is light raspberry pink with red tile tints. The nose expresses small ripe red fruits, raspberries and blackberries dominate the aromas and flavors with a fresh intensity. The palate is rich with prune aromas and spicy flavors. Elegant and fresh acidity adds complexity giving this wine a very well-structured body.
FOOD PAIRING
To be served ideally with fish, dried and cold meats, as well as white meats. We suggest serving it with cream roasted pork.
WINEMAKING NOTES
The grapes are harvested at optimal maturity, fully de-stemmed and crushed. Cold soak maceration (10-12°C / 50-54 °F) for 8 to 12 hours then bleeding (saignee) of around 10% of the volume of the tank. Fermenting temperature controlled between 12 and 15 °C (54 - 59°F). After filtration the wine is bottled early to retain its freshness and aromas.